About Ron Spinhoven, BA, CMT, CNMT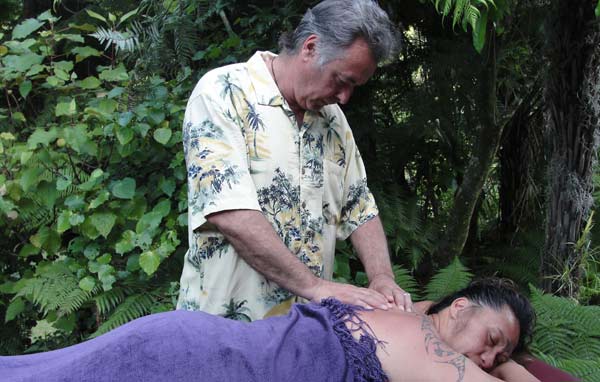 Ron attended World School of Massage in San Francisco in 1991 where he received his certification in Sports Massage and Vibrational Healing Massage. Immediately after, he engaged in the study of Neuromuscular Therapy under mentor, Paul St. John, renowned founder of the St. John method. After achieving certification, he became an assistant instructor helping others to learn these effective techniques.
In 2000, He began studying with French Osteopath, Paul Chauffour, through the Upledger Institute in Palm Beach Gardens, Florida. Dr. Chauffour developed Mechanical Link, an extraordinary method of releasing the connective tissues of the body.
Combining these two techniques, Ron has developed an interactive approach to healing the body. His belief that, every move you make either supports function or promotes dysfunction, helps him guide people toward self awareness in daily living.
Ron established Interactive Healing Arts in San Francisco in 1991 and expanded to Petaluma in 1995. He has also practiced at the Integrative Healing Arts Center in San Rafael and was a founding practitioner at the Palm Drive Hospital multidisciplinary clinic in Sebastopol.
Ron is a graduate of Villanova University, where he received a Bachelor of Arts degree in Psychology.
His Philosophy, "Flexibility is the key to longevity and this includes Body, Mind and Spirit".
"Ron is the best body worker I've ever been to and I've been to a lot of body workers."
Ron and wife Jenefer reside on their small ranch in Petaluma, CA, where they enjoy the company of a menagerie of friends including 3 horses, six llamas, two sheep, the chickens, 4 golden retrievers and Elvis the cockatiel.
The Magic Ranch hosts one of Interactive Healing Arts' locations and the other is in Pacific Heights in San Francisco.